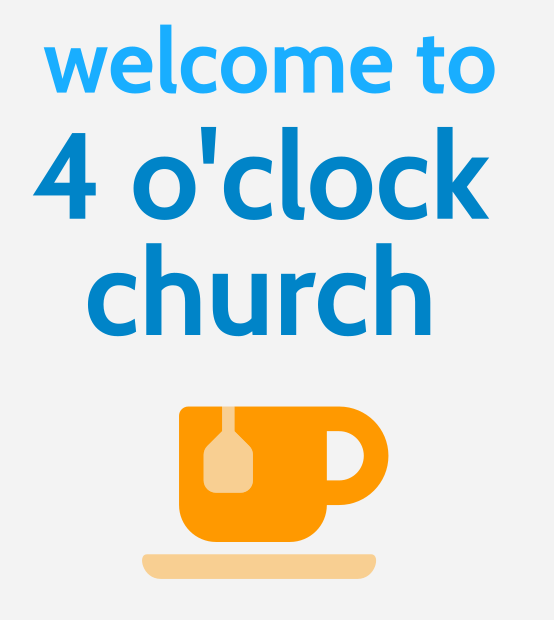 4 o'clock church is every Sunday at, as the name says, 4pm.
4 o'clock church is a welcoming and relaxed gathering for all ages, from children to adult.
Find out answers to the big questions of life with a cup of coffee and a cake!
We also love to spend time worshipping Jesus together.
Children activities are provided.